International forwarding is a fascinating job, the performance of which at the highest level is a real challenge every day. This is how we treat the organization of transport outside our country in Otto Logistics, and customer satisfaction with the service provided is always a great satisfaction for us.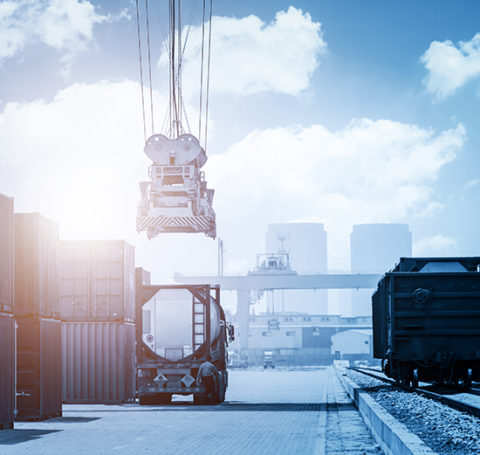 We service loads traveling across European Union countries (Germany, France, Italy, Great Britain, Belgium and others), but also countries not belonging to the European Community (eg Norway, Ukraine or Switzerland).
Experienced forwarders fluent in English and German are able to find the optimal transport solution for each type of cargo corresponding to the specificity of the industry and the exact requirements of the customer.
Our international forwarding services distinguish in a special way:
– competitive rates while maintaining the highest level of attention to every detail of the order;
– optimal route selection and transport methods;
– an individual approach to the specifics of each transport and customer expectations. We specialize in transports that require non-standard solutions, e.g. priority, oversized or demanding controlled temperatures;
– safety – our priority is care for precise protection of each load. We also require this from our subcontractors. In the event of an unplanned situation, the loads transported by us are protected by insurance up to EUR 300,000;
– cooperation with only reliable and meeting our highest requirements subcontractors – we focus on those who have never let us down so far;
– reliable information for all participants involved in transport. We make sure that at every stage the client knows what is happening with his load;
– constant supervision of the cargo during its transport.
Thanks to these principles, which we have always adhered to, we can offer our clients a professional and timely organization of transport throughout Europe. Join this group – contact our representatives.